Are you tired of constantly losing your Wi-Fi signal? Frustrated with slow internet speeds and buffering videos? In today's world, a strong and reliable wireless connection is essential. Fortunately, there are solutions available that can help you maximize your signal strength and achieve faster internet speeds. In this blog post, we will explore how Ubiquiti Wireless can improve your wireless connectivity and enhance your overall online experience. So get ready to say goodbye to weak signals and hello to seamless browsing!
Ubiquiti Wireless Singapore
Introduction to Ubiquiti Wireless Technology
Ubiquiti Wireless is a cutting-edge technology that provides high-speed internet connectivity to homes and businesses. It offers a range of devices that are designed to deliver reliable and fast wireless connections. Ubiquiti Wireless uses advanced technology such as airMAX, airFiber, UniFi, and EdgeMAX to provide seamless connectivity across multiple devices. With Ubiquiti Wireless, users can enjoy high-speed internet access without any interruptions or buffering. The technology is easy to set up and configure, making it an ideal choice for both home and business users. Ubiquiti Wireless devices are also known for their durability and long-range capabilities, making them suitable for use in large buildings or outdoor areas. Overall, Ubiquiti Wireless is a reliable and cost-effective solution for anyone looking to maximize their signal strength and internet experience.
Understanding Signal Strength and Quality
Signal strength and signal quality are two key factors that determine the performance of your wireless network. Signal strength refers to the power level of a radio frequency signal, while signal quality is measured by how well the signal can be distinguished from noise.
When it comes to Ubiquiti Wireless technology, understanding these concepts is crucial for getting the best possible experience out of your network. A strong and stable signal ensures faster download and upload speeds, reduced latency, and improved reliability.
Factors like distance, obstructions, interference from other devices or networks, and environmental conditions like weather can all impact signal strength and quality. By optimizing these factors through proper device selection, placement, configuration settings adjustments – you can maximize your Ubiquiti Wireless coverage area's potential to deliver high-speed internet throughout your home or place of work.
The Benefits of Maximizing Your Signal Strength
Maximizing signal strength is crucial for a seamless wireless experience. With Ubiquiti Wireless, you can achieve faster speeds and more reliable connections. By optimizing your signal strength, you can avoid buffering, dropped connections, and slow downloads. Not only does this improve your internet experience, but it also increases productivity and efficiency in the workplace. With a stronger signal, you can connect more devices simultaneously without sacrificing performance. This is especially important for businesses with multiple employees or devices. By investing in Ubiquiti Wireless technology and maximizing your signal strength, you can enjoy a faster, more reliable internet experience that meets all your needs.
Choosing the Right Ubiquiti Device for Your Needs
Understanding the Different Types of Ubiquiti Devices
Ubiquiti offers a range of devices to suit different needs. The two main categories are access points and wireless routers. Access points are ideal for businesses or homes that need to extend their Wi-Fi coverage, while wireless routers are more suited for smaller spaces like apartments or single-story homes. Within these categories, Ubiquiti also offers outdoor models designed specifically for outdoor use and tough weather conditions. When choosing the right Ubiquiti device for your needs, consider your space requirements, expected number of users/devices, desired signal strength and range, as well as budget constraints.
Factors to Consider When Choosing a Ubiquiti Device
When selecting a Ubiquiti Wireless device, there are several factors to consider. First, determine the size of the area you need to cover and the number of devices that will be connected. This will help you choose the appropriate device with the right range and capacity.
Secondly, consider the type of environment in which the device will be used. If it will be placed outdoors, choose a weather-resistant device that can withstand harsh conditions. If it will be used in a crowded area, look for a device with advanced interference mitigation features.
Other factors to consider include the budget, power source options, and desired features such as PoE support or mesh networking capabilities. By taking these factors into account, you can choose the right Ubiquiti Wireless device for your specific needs and maximize your signal strength and quality.
How to Determine the Right Ubiquiti Device for Your Environment
When choosing the right Ubiquiti Wireless device for your environment, there are a few things to consider. First, determine how many devices will need to be connected and what kind of coverage area you require. The UniFi Access Point is a popular choice for small businesses or homes with moderate internet usage. If you need more advanced features such as mesh networking or outdoor coverage, consider the AmpliFi HD Mesh Router or Ubiquiti's EdgeRouter X. Additionally, make sure to choose a device that supports the necessary speed and frequency bands (2.4GHz and/or 5GHz) for your specific needs.
Best Practices for Optimizing Your Ubiquiti Device's Signal Strength
To get the best signal strength from your Ubiquiti Wireless device, it is important to choose the right one for your needs. Look at the coverage area and antenna gain when selecting a device. It's also crucial to place your device in an optimal location with as little interference as possible. Update your firmware regularly and adjust settings such as channel width, bandwidth usage, and transmit power based on your environment. These practices will help ensure that you achieve maximum Wi-Fi signal strength and quality from your Ubiquiti Wireless device.
Positioning Your Devices for Optimal Performance
Understanding the Impact of Device Placement on Signal Strength
Understanding the impact of device placement on signal strength is crucial for optimizing your Ubiquiti Wireless network. The distance between devices and any physical barriers between them can significantly affect signal quality. To maximize your signal strength, it's important to ensure that devices are positioned in a centralized location and have a clear line of sight to each other. Avoid placing devices near large metal objects or dense walls as these can also weaken signals. Proper device positioning will prevent interference from neighboring wireless networks, maximizing the performance and reliability of your Ubiquiti Wireless system.
Troubleshooting Weak Signal Strength: Common Culprits and Solutions
Weak signal strength can be caused by a variety of factors, such as distance between devices, interference from other wireless networks and electronic devices, obstacles like walls or metal objects, and outdated firmware. To troubleshoot weak signal strength issues with your Ubiquiti Wireless network, try these solutions:
Move the device closer to the access point
Eliminate or minimize obstructions
Update any outdated firmware
Change channel settings to find a less congested frequency band.
By addressing these common culprits of weak signal strength in your positioning strategy, you can maximize the potential of your Ubiquiti Wireless network.
Boosting Your Signal Strength with Additional Ubiquiti Wireless Devices
To further enhance your signal strength, consider adding additional Ubiquiti wireless devices to your network. This can be done by either installing more access points or setting up a mesh network. With additional devices strategically placed throughout your home or office, you can eliminate dead zones and ensure seamless connectivity in every corner. The UniFi Controller software makes it easy to manage and configure multiple devices from one central location. By expanding your network with Ubiquiti wireless devices, you can enjoy faster speeds and more reliable connections throughout your space.
Maximize Your Signal Strength with Ubiquiti Wireless
Configuring Settings for Maximum Signal Strength
Configuring your Ubiquiti wireless device's settings can have a significant impact on the strength and quality of your signal. One important setting to adjust is the channel and frequency used by your device. By selecting a less crowded channel or frequency, you can maximize signal strength and minimize interference from neighboring networks.
Another crucial setting to consider is the transmit power of your device. Increasing the transmit power may seem like an easy way to improve signal strength, but it also increases noise levels, which can actually degrade performance in some cases. Careful tweaking of these settings will help ensure that you get optimal performance out of your Ubiquiti wireless network.
It's also possible to prioritize specific devices or applications within your network through Quality of Service (QoS) settings. This allows you to give high-priority traffic more available bandwidth while limiting lower-priority traffic accordingly.
With careful configuration, it's possible to achieve excellent signal quality and coverage with any Ubiquiti wireless device.
Troubleshooting Common Connection Issues
Troubleshooting Common Connection Issues
Even with the best technology, connection issues can still arise. If you're experiencing slow speeds or dropped connections with your Ubiquiti Wireless network, there are a few things you can try to troubleshoot the issue.
First, check the status of your devices and ensure they're all properly connected and powered on. It's also important to make sure that your firmware is up-to-date for optimal performance.
If you continue to experience issues, try adjusting the positioning of your devices or reconfiguring settings such as broadcast channels and power levels.
In some cases, interference from other wireless networks or electronic devices may be causing connectivity problems. Ubiquiti Wireless offers tools such as airView Spectrum Analyzer to help identify sources of interference and adjust accordingly.
If all else fails, reach out to their support team for further assistance in resolving any connectivity issues.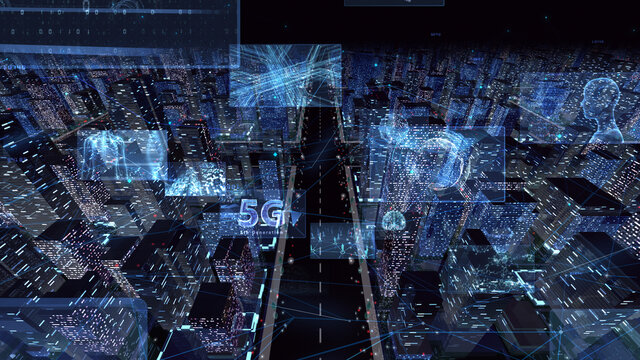 Extending Coverage with Additional Nodes and Mesh Networks
If you have a large home, office space or outdoor area to cover, adding additional nodes can help extend your network coverage. Ubiquiti offers several mesh networking options that allow for seamless coverage throughout your entire space without any dead zones.
One of the most popular options is the AmpliFi mesh system which lets you add extra wireless access points to increase signal strength and coverage. These additional nodes can be positioned in areas where connectivity may be weak or non-existent. The technology used ensures uninterrupted network connections as devices move between different access points within the mesh network.
To ensure optimal performance, make sure each node is placed strategically so that they overlap with one another for maximum signal strength and quality. Additionally, it's important to configure each device's settings correctly to avoid interference issues and maximize your connection speeds.
By leveraging mesh networks, you won't have to deal with dead spots or unreliable internet connections anymore!
Conclusion: Boosting Your Internet Experience with Ubiquiti Wireless
Boosting Your Internet Experience can be made possible with Ubiquiti Wireless. With the proper configuration and placement of your devices, you can achieve optimal signal strength and quality. By maximizing your signal strength, you will benefit from faster internet speeds and a more stable connection. It is important to choose the right Ubiquiti device for your needs based on factors such as coverage area and number of connected devices. Positioning your devices strategically, such as in central locations or avoiding interference from other electronics, can also improve performance. Configuring settings like channel width and transmit power can further enhance signal strength. If issues do arise, troubleshooting steps like resetting or updating firmware may help resolve them quickly. For larger spaces or more complex setups, additional nodes or mesh networks are available options to extend coverage even further.
Compare Ubiquiti with Ruckus Wireless
Ubiquiti Wireless and Ruckus Wireless are two popular options for businesses and individuals looking for reliable wireless connectivity. Ubiquiti offers a wide range of devices, including access points, routers, and antennas that can be customized to fit specific needs. In comparison, Ruckus is known for its patented BeamFlex technology that optimizes signal strength by directing signals towards connected devices.
While both brands have their unique features, Ubiquiti has become increasingly popular due to its user-friendly interface and affordability. With the ability to configure settings for maximum signal strength and position devices in optimal locations, users can experience high-speed internet connection from anywhere within their network.
Overall, when comparing Ubiquiti with Ruckus Wireless it comes down to personal preference based on specific needs such as budget constraints or preferred technologies.
Compare Ubiquiti with Rujie Wireless
When comparing Ubiquiti Wireless with Ruckus Wireless, there are a few key differences to consider. Ruckus is known for its advanced beamforming technology, which can improve signal strength and reduce interference in high-density environments. However, this technology comes at a higher cost compared to Ubiquiti devices. Ubiquiti, on the other hand, offers a wider range of devices at more affordable prices, making it a popular choice for small to medium-sized businesses. Additionally, Ubiquiti's user-friendly interface and easy setup process make it a great option for those without extensive networking experience. Ultimately, the choice between Ubiquiti and Ruckus will depend on your specific needs and budget.
Compare Ubiquiti with HPE Aruba Wireless
HPE Aruba Wireless is a popular choice for enterprise-level wireless solutions. It offers a wide range of access points, controllers, and switches to cater to different business needs. Aruba's ClearPass feature provides advanced security features, including network access control and threat protection. However, Ubiquiti Wireless offers a more cost-effective solution without compromising on performance. Ubiquiti's UniFi line provides easy-to-use management software that allows users to configure and monitor their network easily. The devices are also aesthetically pleasing and can blend into any environment seamlessly. While Aruba may be the go-to for large corporations with complex network requirements, Ubiquiti is an excellent choice for small to medium-sized businesses looking for reliable and affordable wireless solutions.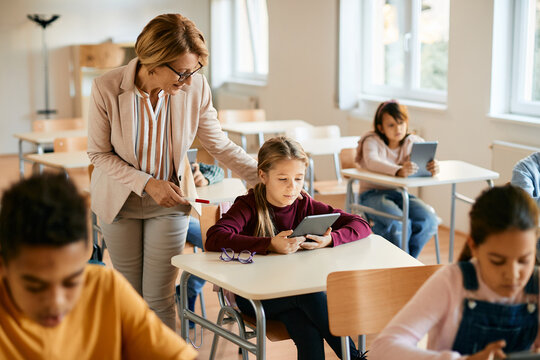 Compare Ubiquiti with Cisco Meraki Wireless
Cisco Meraki Wireless is a popular alternative to Ubiquiti for businesses looking for scalable, cloud-managed wireless solutions. Like Ubiquiti, Cisco Meraki offers a range of access points and switches to fit various needs and budgets. Their cloud-based dashboard makes it easy for IT administrators to manage their networks remotely and troubleshoot issues quickly.
One key differentiator between the two brands is that Cisco Meraki focuses on enterprise-level customers, while Ubiquiti serves both consumers and small-to-medium sized businesses. However, this means that Cisco Meraki's pricing may not be as accessible to smaller companies.
Another advantage of Cisco Meraki is its security features. The platform includes built-in intrusion detection/prevention systems (ID/PS), adaptive policy enforcement firewall, content filtering, and Identity-Based Networking Services (IBNS).
Ultimately, when choosing between Ubiquiti Wireless and Cisco Meraki Wireless, it's important to consider your specific business needs in terms of scale, budget, management capabilities, security requirements and maintenance costs over time.
Compare Ubiquiti with Aerohive
Ubiquiti Wireless is not the only option when it comes to wireless networking. There are other popular brands such as Aerohive, Cisco Meraki, HPE Aruba, and Ruckus Wireless that offer similar solutions. Each brand has its own unique features and strengths, so it's important to do your research before making a decision.
One key feature of Aerohive is its cloud-managed Wi-Fi solution, which allows for easy configuration and management of multiple access points from a single dashboard. Cisco Meraki also offers cloud-based management with added security features like content filtering and intrusion detection.
HPE Aruba boasts high-performance capabilities with advanced AI-powered technology that can detect issues before they become critical problems. Ruckus Wireless specializes in outdoor coverage and provides rugged devices designed to withstand extreme weather conditions.
While each brand has its own benefits, Ubiquiti stands out for its affordable prices, user-friendly interface, and simple yet powerful management software. With Ubiquiti's wide range of products including indoor/outdoor access points and mesh routers, you're sure to find the right fit for your home or business needs.
In conclusion, Ubiquiti Wireless Technology offers a powerful solution for anyone looking to maximize their signal strength and improve their internet experience. By understanding signal strength and quality, choosing the right device, positioning it correctly, and configuring settings for maximum performance, you can ensure that your wireless network is operating at its best. Additionally, troubleshooting common connection issues and extending coverage with additional nodes or mesh networks can help you overcome any obstacles you may encounter. When compared to other wireless technology providers such as Ruckus Wireless, Rujie Wireless, HPE Aruba Wireless, Cisco Meraki Wireless, and Aerohive, Ubiquiti stands out as a reliable and effective option. So why settle for a weak signal when you can boost your internet experience with Ubiquiti Wireless?
Frequently Asked Questions
Who uses Ubiquiti Wireless?
Ubiquiti Wireless is used by businesses and individuals who need reliable and high-speed wireless connectivity.
What is Ubiquiti Wireless?
Ubiquiti Wireless is a brand of wireless networking equipment that provides high-speed and reliable wireless connectivity.
How does Ubiquiti Wireless work?
Ubiquiti Wireless uses advanced wireless technology to transmit data over the airwaves, providing fast and reliable wireless connectivity.
What makes Ubiquiti Wireless better than other brands?
Ubiquiti Wireless uses advanced technology and offers a range of features that make it more reliable and faster than other brands.
How easy is it to set up Ubiquiti Wireless?
Ubiquiti Wireless is easy to set up, with simple instructions and intuitive software that makes it easy to configure and manage.
What if I have problems with my Ubiquiti Wireless network?
Ubiquiti Wireless offers excellent customer support and a range of resources to help you troubleshoot and resolve any issues you may encounter.
If you liked this article, then subscribe to our YouTube Channel or connect us on Facebook, LinkedIn, Twitter and Instagram.
Latest Posts
Cloud Tags
advanced threat protection Artificial Intelligence Augmented Reality automated processes automation best practices business consulting cost savings Cybersecurity Digital Marketing fortinet FortiGate 400F Fortinet Security Fabric Fortinet Threat Intelligence Service help desk HPE Server increased efficiency Influencer Marketing Intrusion Detection System intrusion prevention system it IT Operations it services it support IT Support Automation IT Support Community IT Support Company it support professionals IT Support Qualification IT Support Skills IT Support Soft Skills it support thru automation IT Support Training malware scanner plugin network security Next Generation Firewall NFW paynow pay now ransomware routine IT tasks scam security seo seo marketing singapore Social Commerce software Successful Career in IT Support technology tech support ubiquiti wireless Video Marketing Voice Search Optimization wireless technology wordpress 2FA wordpress maintenance wordpress plugins wordpress security best practices wordpress security mistakes zero-day vulnerabilities