Tracker Software – PDF-XChange Editor
Extending the power of our award winning viewer into an all new indusrial strength PDF Editor.
It is low cost alternative to Adobe Acrobat
The smallest, fastest and most feature-rich free PDF viewer/editor on the market.
Create, view, edit, annotate, OCR and digitally sign PDF files – and that's just the beginning.
Please see below for a breakdown of the main features.
It has won multiple software awards and recognition.  
Confused. Not sure which to buy? We have a simple comparison chart.
Important Notes: 
Some features detailed above may be included in a bundle product rather than the named application. For example the Mark-up & Commenting functions available are provided via PDF-XChange Editor (as a stand-alone application or as part of the PDF-XChange PRO bundle) – and not in the PDF-XChange Standard printer or PDF-Tools applications independently.
We strongly advise all users to download and test the evaluation versions prior to purchase in order to avoid disappointment, as refunds are only offered in the event that serious and uncorrectable flaws are uncovered. All evaluation versions downloaded can be converted to licensed installations by simply re-installing the same download and inserting a legitimate serial number.
This product comparison chart is not an exhaustive list all features and functions – merely an indication of the minimum features provided within each product bundle. Further information on the features of each product is available here.
What is Product Maintenance?
All PDF-XChange product purchases include 12 months free maintenance from the time of purchase, the benefits of keeping your maintenance subscription valid include:
Free Minor build updates released for your purchased version of the software
Free upgrades to all new major versions of your purchased software released during maintenance subscription
Access to Special Offers as they become available
Up to date security patches and downloads and replacement serial keys if required.
PDF-XChange Editor Plus has 2 functions more than PDF-XChange Editor
1. Create and Edit Fillable Forms
PDF-XChange Editor Plus features a range of dynamic form-creation options. Add buttons, check boxes, radio buttons, list boxes, dropdown menus, digital signature fields and/or barcodes to documents. Adjust form properties to avail of a range of hugely customizable style, layout and dynamic options for forms.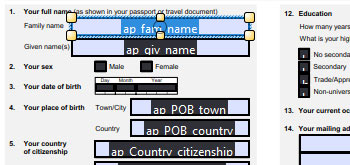 2. Create Dynamic Stamps for Documents
Use the JavaScript Console to add dynamic JavaScript actions to customized stamps, then place them into documents.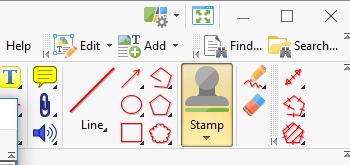 The smallest, fastest, most feature-rich PDF editor/viewer available!
Create, View, Edit, Annotate, OCR and Digitally Sign PDF files plus much more with the licensed version.
Includes PDF-XChange Lite printer!
All of the features available with the PDF-XChange Editor.
Plus the ability to Create & Edit Fillable Forms & Dynamic Stamps.
Includes PDF-XChange Lite printer!
PDF X-Change
Lite Printer Free
A simplified version of PDF-XChange Standard virtual PDF printer.
FREE for Non-Commerical use only.
Commercial PDF-XChange Lite is included with the purchase of PDF-XChange Editor, Editor Plus & PDF-Tools
A flexible wizard driven tool for batch creating, manipulating, modifying PDF files.
Excellent for working with large PDFs or a number of PDFs at once.
Includes PDF-XChange Editor & the PDF-XChange Lite printer!
Our Corporate Favorite!
All the features of PDF-XChange Standard + PDF-Tools + PDF-XChange Editor Plus, included in one economical bundle.